Wining and Dining

Add

to


A Winning Hotel Strategy
It is becoming more and more evident that hotels that fail to recognize that their onsite restaurants, lounges or bars are essential public relations and marketing tools risk losing out on opportunities to attract new customers, build a loyal, repeat customer base, and increase room revenue and event bookings. Food and beverage operations can add significant value to a hotel's overall business.
A hotel's marketing department is tasked with positioning the hotel within the marketplace, encouraging customers to book rooms, attracting and retaining customers. Hotels are businesses, after all, and owners and operators seek to realize profits. In particular, they look for room flow through—the spotlight metric for hotel management and operations that indicates the profitability of departments, properties, and chains. In the hospitality industry, a room flow through of 70 percent is considered a good average.
From a financial perspective, this makes sense. From a marketing standpoint and the long-term success of the property, however, flow through, ratios and revenue per available room tell only part of the story and should be only some of the variables considered. In recent years, hotels' food and beverage assets in particular have become more and more important to the facilities' overall marketability and profits.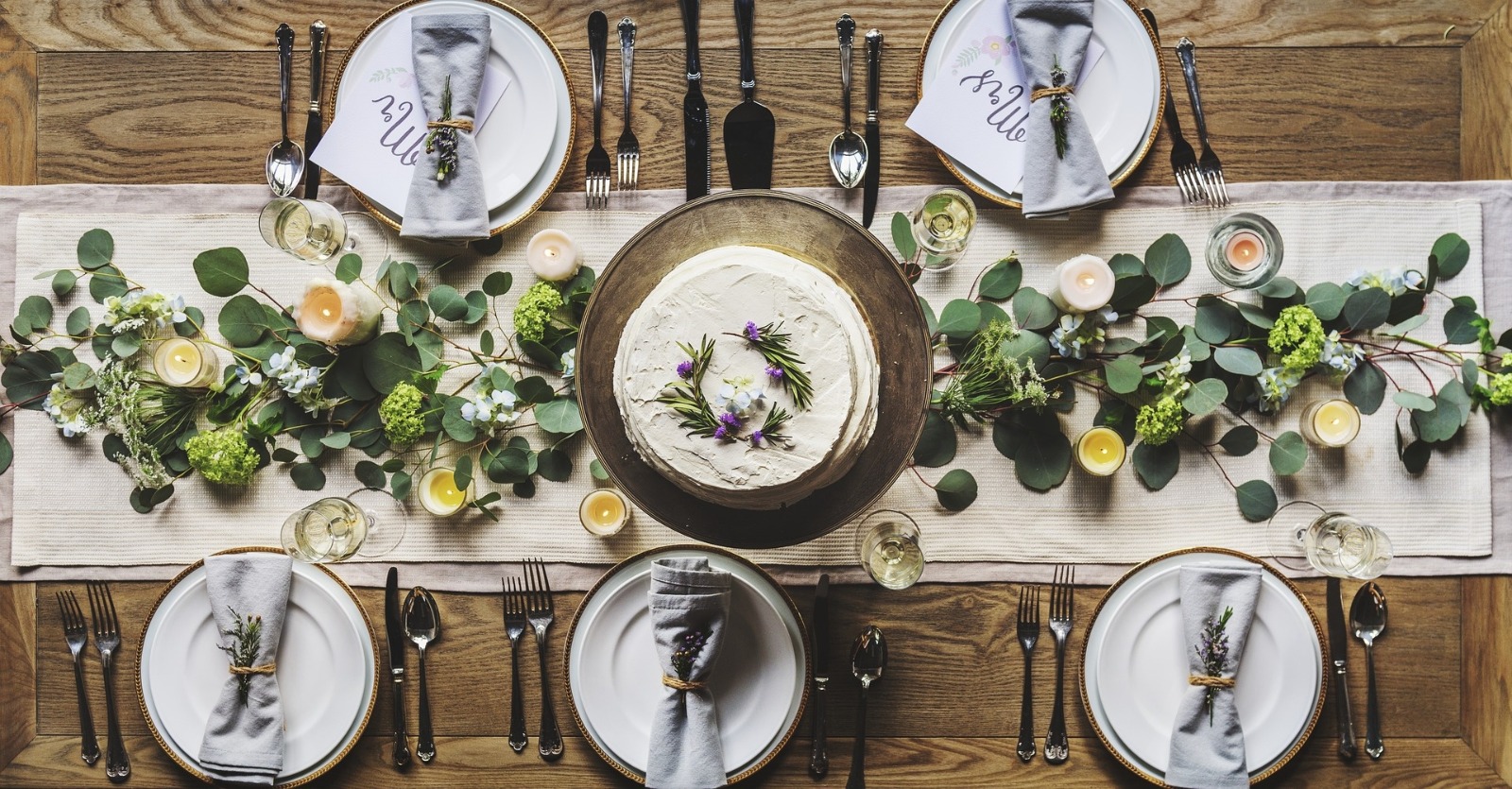 Leveraging hotel food and beverage in innovative marketing plans
The traditional marketing approach considers filling the hotel's rooms the main business objective. Food and beverage operations, in contrast, are seen almost as a burden. As a result, if food and beverage offerings are promoted at all under traditional hotel marketing plans, the marketing is limited and typically emphasizes how the onsite assets cater to the market segments the hotel is trying to attract.
However, many hotel operators now realize that merely selling rooms has its limitations. Rooms are a hotel's static offering—different colour schemes and fancy electronic gadgets notwithstanding, fundamentally changing the essence of the hotel-room product is difficult and expensive. Food and beverage operations, on the other hand, offer hotel operators and their marketing teams inherent flexibility: menus can change daily, and the décor, look and feel of a restaurant, lounge or café is easier and more cost effective to change than upgrading the entire room inventory.
Over the last couple of years, the marketing landscape for food and beverage assets within the hotel industry has changed. In competitive environments, food and beverage offerings now often set a hotel or brand apart and are rightly considered the zeitgeist of a hotel.
An example of properties that are competing through ever more elaborate food and beverage concepts can be found in large cities such as Dubai, Bangkok, Hong Kong, Paris or New York. In these markets, hotel operators seek to attract local customers and have turned much of their marketing focus from hotel guests to repeat local customers.
Having the local community favour its restaurants, lounges, dining halls and other food and beverage facilities adds to a venue's authenticity and demonstrates to hotel guests that the onsite facilities are culturally embedded, serve the kind of comfort food travellers have been accustomed to finding in hotels, and also reflect current trends. Because of these changes, typical hotel food and beverage offerings today are better at retaining hotel guests, enticing them to stick around and enjoy an authentic "local" experience.
An innovative marketing approach therefore capitalizes on local traditions, festivities and holidays. A hotel's food and beverage operations may, for example, create and sell mooncakes in the lead up to the Asian Mid-Autumn Festival, signature yule logs in December, or limited-edition chocolate Easter eggs in the weeks before Easter. Even standard packages can be repackaged and made new according to the season—an afternoon tea package could be transformed into a January dark-chocolate afternoon tea event, a February Valentine's Day tea special, a March St. Patrick's Day afternoon tea special, a tea-tasting event presented by a tea sommelier, and so on.
When considering the various low-cost communication and distribution channels available today, hotel marketing teams can continually generate buzz for the hotel as a whole by tactically pushing out images, stories, activities, promotions and other happenings within the property's food and beverage setup, resulting in greater visibility and a loyal customer base.
---
"Recognizing the value of the food and beverage experience."
---
Because we perceive the world through our five senses, food and beverage experiences can resemble a form of theatre, tapping into customers' expectations and emotions, and allowing staff to create relationships over the course of a meal. The combination of these factors presents opportunities for hotel operators. After all, customers remember unique experiences—such as dining in a Michelin-starred restaurant. When the experience of a meal is exceptional, customers remember the odours, the taste, the room, the ambiance, the service, and the eye-catching presentation of dishes ordered.
Some larger hotels have capitalized on this by signing Michelin-starred chefs, many of whom are opening restaurants around the world—often within hotels. These brand-name chefs attract new customers to the venues. They also lend their reputations and credibility to the hotels' food and beverage operations by providing expertise in the form of key management staff for both the back and the front of house, quality through refined recipes and new tastes, and design. Collaboration with these chefs comes at a cost, but the benefits outweigh initial investment.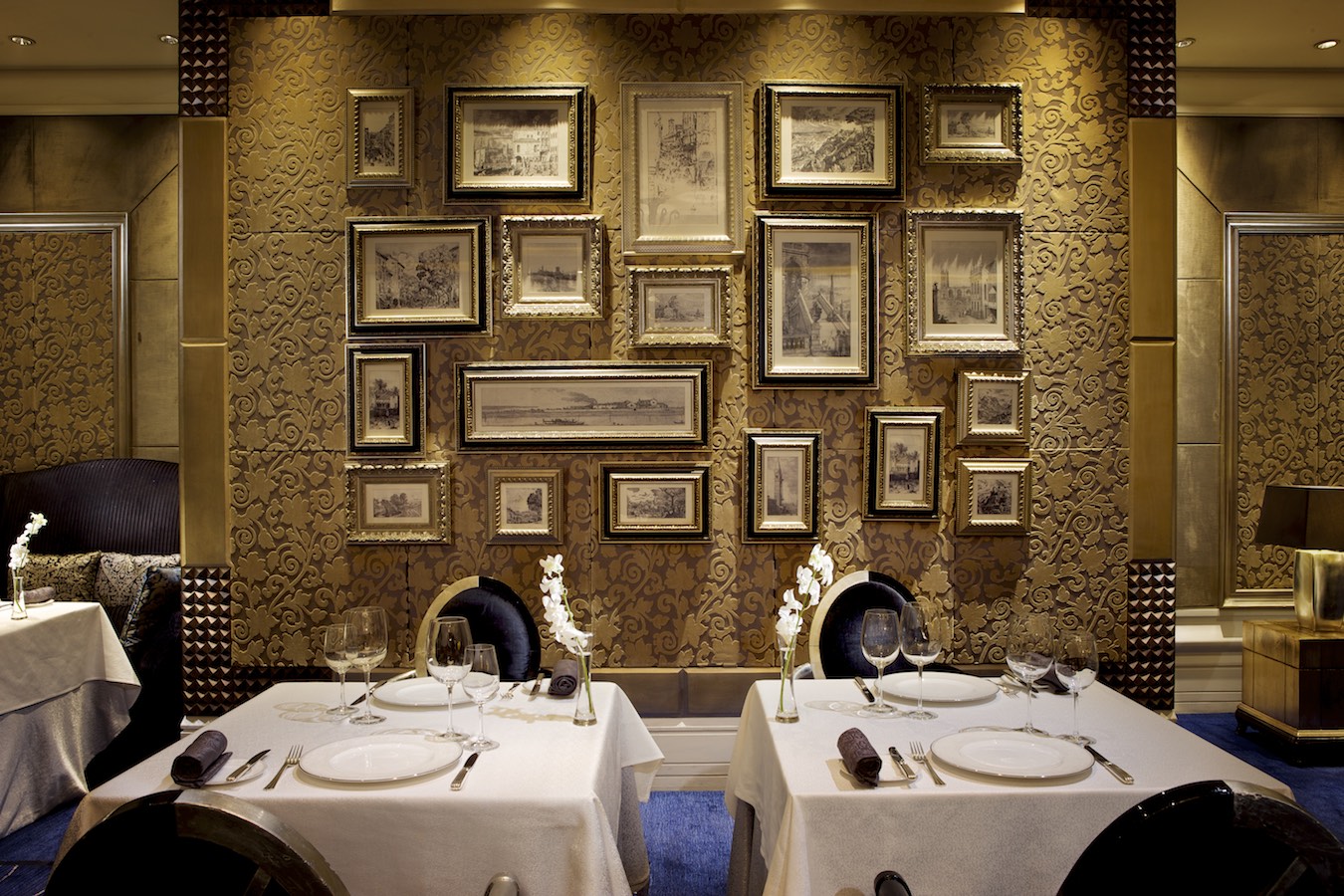 Strategically building a consistent food and beverage experience
Showcasing food and beverage assets can drive incremental revenues. However, the assets' inherent flexibility is a double-edged sword. It allows hotel operators to constantly shift concepts in the quest to find the perfect combination of talent, food, décor, and ambiance that both suits the hotel's personality and generates profits.
Food and beverage operations support hotel-marketing efforts by providing consistent and coherent experiences to customers. The marketing department cannot effectively market wining and dining experiences if the menu, theme, and décor change every time profitability fails to reach the desired level. Constant changes in concept and offerings also undermine how prospective patrons may perceive the restaurant, creating an atmosphere of instability and unreliability.
In contrast, consistent, enduring dining experiences inspire enduring loyalty from customers. My favourite restaurant in my hometown Rome, for example, has been in business for at least 50 years; its menu and concept have never changed—it is clear, straightforward, honest, and of consistently excellent quality. Many cities have restaurants that use the same approach and enjoy, as a consequence, repeated visits by long-time customers.
The same approach should apply to the hotel asset and its restaurant and bar. To increase a hotel's value, key objectives should be part of an honest discussion between operators and asset´s owners about the different aspects of a hotel—specifically food and beverage operations, and the operators' and owners' understanding their long-term commitment and asset strategy.
An operator with a successful track record who is able to deliver on the asset's profit promise is essential for managing a hotel's food and beverage assets. The operator must be able to build on the momentum of a new opening. They must also demonstrate the ability to increase the overall hotel´s profit through an experiential and enduring food and beverage concept that differentiates the product from the competition, is consistent, and adds value to the hotel's room component.
In addition, the operator must be able to articulate a clear vision and mission for the operation, as well as a coherent approach to food and beverage. They must bring to the position a long-term strategy, the ability to convince owners of the value of his vision, mission and strategy, and be strong and confident enough to resist pressure to change direction frequently or according to the whims of a new general manager or a regional office eager to implement tactical ideas.
As with all aspects of a hotel, enduring consistency is key to establishing a food and beverage brand over the long term—a period defined here as at least five years. These characteristics are the cornerstones to building customer retention and an enduring positive reputation.
It can be difficult to hold true to strategy. A hotel food and beverage department can often find itself in a delicate position—particularly during periods of expense optimization. Depending on the hotel operation and location, the department can be a high-cost centre and therefore may come under intense scrutiny when cost cutting has been identified as an objective. For that reason alone, long-term vision and owner commitment are necessary.
Successfully implementing innovative marketing plans that include food and beverage
Food and beverage should be included in the hotel´s marketing from the start, and the necessary resources should be allocated. The goal is to build up manpower, with marketing manager and executives dedicated to promoting the hotel´s wining and dining experiences within a comprehensive approach. In some properties, the sales and marketing director is responsible for all marketing—in these cases, prominent involvement of the food and beverage director would help shift that role from being operationally centred to one that is integrated with the promotions in mind.
Thoroughly exploring marketing "sub cost centers" during the budget process—from advertising, ecommerce and special events to integral and all-important details such as menu design—is essential as each sub cost center can quickly add up. Once the marketing concept and related costs are clearly defined, the project must be presented to the owning company. Ideally, the presentation should take place before the start of operations. It is essential the presentation highlights the added value that consistent food and beverage operations and marketing give to the entire hotel project, thereby demonstrating the intimate inter-connectedness of all operational departments. Key points to emphasize include:
Marketing the hotel's food and beverage assets will increase both the loyal-customer base and room revenue through repeat guests.
The meetings, incentives, conferencing and exhibitions segment would benefit from food and beverage marketing through a "halo effect," with prospective clients attracted by the hotel´s food and beverage offerings.
The presentation to owners must also emphasize the marketing plan's final goal—that is, hotel positioning within the marketplace. This is critical. If the added value of marketing food and beverage to overall hotel operations is not presented clearly or if the discussion focuses solely on the cost of marketing food and beverage assets, the operator and owning company will out of sync in terms of strategic approach, and conflicts and lack of support will result.
The goal to strategically marketing food and beverage assets within the overall hotel marketing plan is to position the food and beverage department as a public relations and marketing tool rather than as merely a service to feed starving guests. In almost all hotels, but especially in five-star hotels, the entire dining section should be considered the hotel's calling card, where prospective clients are invited to embark on an experiential journey—a journey they can repeat and re-experience many times.
When food and beverage is seen as integral to hotel marketing and strategically resourced accordingly, the entire hotel benefits from increased profitability through new customers, loyal repeat customers, and increased room revenue and event bookings.
Copyright © 2017-2018 by Hotel Asset Management Magazine. All rights reserved.
About the Author
---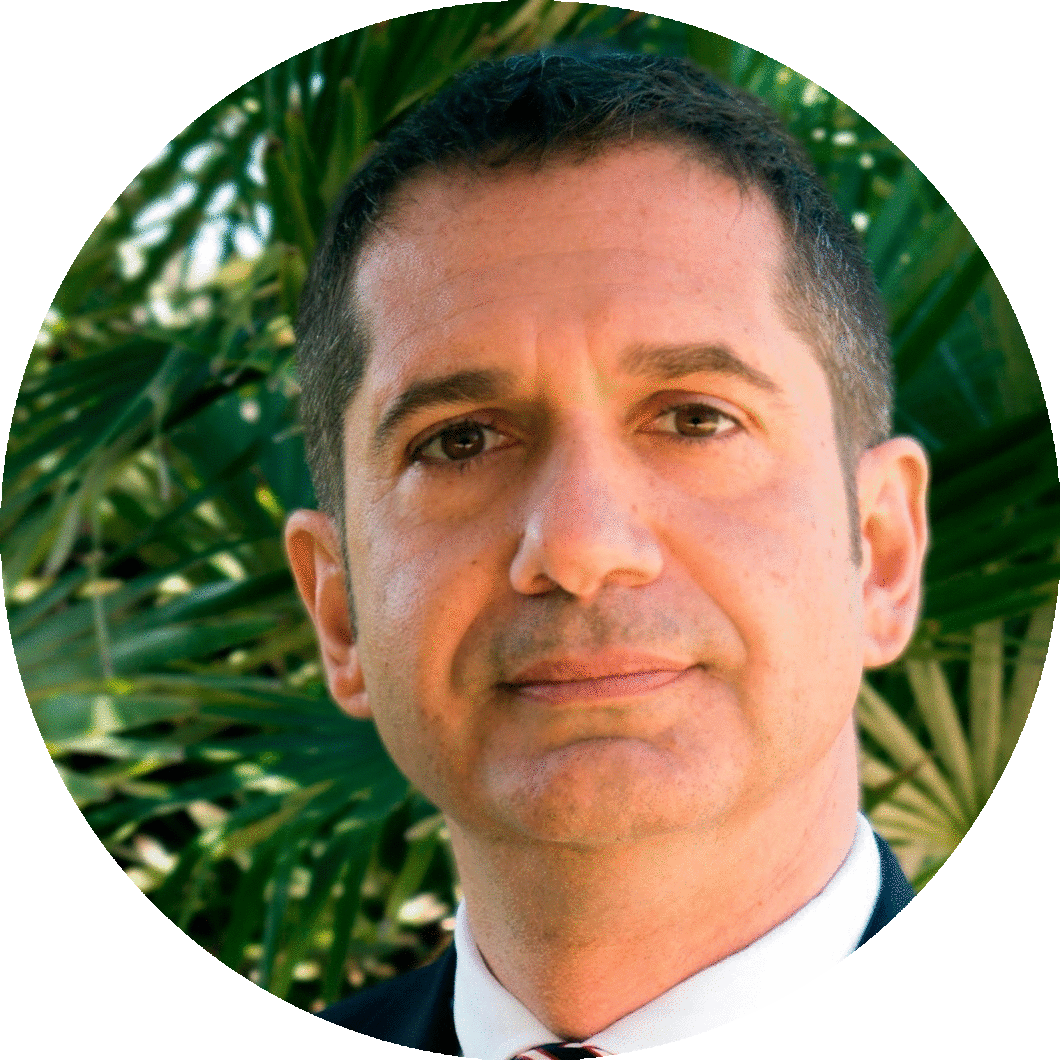 Massimo Bonafaccia started his career in F&B before holding different positions in business development with Hilton, Mandarin Oriental and Kempinski. He has worked in Europe, Africa and the Middle East. He currently holds the position of Executive Assistant Manager i/c of Sales & Marketing at the Kempinski Hotel San Lawrenz in Malta. He holds a diploma in "Etude Supérieure en hôtellerie" from the Lausanne Hotel management school (EHL).