Hindsight, Insight
and Foresight
Budgeting and cost control in F&B operations
Hindsight:
Compiling and analyzing the necessary financial information
---
Food and beverage budgeting and cost control are essential activities in running a successful F&B operation. Budgeting allows managers to forecast revenues and expenses. Cost control allows managers to take advantage of opportunities to grow profits and the overall business.
By tracking how variables have played out in the past and predicting how they might continue to play out in the future, the F&B budgeting and cost-control process combines hindsight, insight and foresight. At its most basic, the process seeks to answer three questions:
What happened in the past?
What's working now and what's not?
What can we expect?
To establish a budget, managers need to compile information from the establishment's current year-to-date financial results (depending on when the budgeting process is originated). The necessary financial information includes:
the average food check per guest per month and by meal period

the average beverage check per guest per month and by meal period

the number of covers generated per month by meal period

any room rental generated within the banqueting space

any other revenue income streams, such as audio-visual rentals, tobacco, minibar, etc.

the Room Service fixed cover charge—for example, $2.50 per delivery—and the F&B service charge (a percentage of the guest check), where applicable

actual labor cost %

actual food cost %

actual beverage cost %

target operating expenses (fixed expenses as a dollar amount; variable expenses as a percentage)

Once all data have been collected, they are fed into a spreadsheet. Generating the top line revenue streams is the first step.
The F&B revenues are obtained by multiplying monthly average food and beverage checks by meal period with the expected amount of covers, (note that the average checks and covers per month are expected to vary due to seasonality and business volumes; for example, in-house groups).
F&B Rev Room Service Breakfast=(Avg Food check+Avg Beverage check) x Covers

In the case of a Room Service meal period (see example simulation), the amount of covers produced defines the Room Service cover charge revenue. This is done by multiplying the total monthly covers by the fixed cover charge (e.g., $2.50). If, in addition, a service charge of, for example, 10% applies, its revenue is obtained by multiplying the monthly gross revenue by the service charge percentage.

Once global revenues have been computed, the costs are added. Costs are divided into the following categories:
target labor cost
target food cost
target beverage cost
target operating expenses
Labor, food and beverage costs are sometimes referred to as prime costs because they have the most significant impact on the operation. Prime cost percentages should not vary in stable operations: after all, they provide for the quality and service that the restaurant's reputation is built upon. Because percentages are used primarily for variable costs that increase or decrease with activity and volume, prime costs are the best measure of performance when comparing different periods. With that, the value amount is calculated by multiplying the target percentage cost by the revenue:
tar

get labor cost % x total revenue = total labor cost value

target food cost % x total food revenue = total food cost value

target beverage cost % x total beverage revenue = total beverage cost value
Operating costs—all other expenses incurred in operations—are divided into fixed and variable costs.
Fixed costs include contractual agreements for services such as contract cleaning or other recurring and stable costs. As revenues increase, fixed costs will decrease as a percentage of total revenue. Therefore, fixed costs should be transferred from one financial period to the next, although some room for expected price increases should be built in.
Variable costs are expenses that are directly impacted by operational volume—that is, the costs tied to the number of covers produced. These include, for example, ingredients, linen, china, glass, and silverware. Variable cost percentages remain stable as a percentage of total revenues, so that, once determined, they should be expected to correlate with revenues.
target operating cost % x total revenue = operating cost value
Applying the Uniform System of Accounts for restaurants
---
The Uniform System of Accounts for Restaurants is an international standard that identifies the nature of operating costs and allocates these into expense categories. Such guidelines help to ensure consistency that enables comparison of similar operations at different properties; for example, when comparing the F&B performance at one hotel to that at another.
Insight:
Accurately calculating expected covers
Calculating the optimal volume of expected covers requires taking both the current year's performance and other macro-environmental factors into account. These factors include both demographic trends and economic considerations.
Demographic tendencies or fashions that have evolved or emerged over the past few years present opportunities for the operation. A simple change in consumption pattern can significantly affect the sales mix (the food–beverage sales ratio).
In addition, the local economic index, data, market conditions, market research, competitive analyses, new market supply (new openings) and economic outlook can provide insights into likely events that could influence the volume of expected covers. These external events might include anything from a new hotel opening down the street or a popular sporting event happening in town to major conventions and trade shows being booked for the nearby convention centre.
Research, anticipation and preparation are key to accurately calculating the number of covers in the approaching year. The more information that is taken into account, the better an operation can forecast the market evolution and position itself for increased sales—through an increased cover count and optimized average checks.
Finalizing the budget
When a budget is being developed, all meal periods feed into one outlet budget. Then, all outlet budgets feed into one master budget plan. The result is the global F&B operation budget.
Once all figures have been input, the final step is to add incremental revenues derived from any F&B marketing plan activities and promotions. These could include, for example, raising the average dinner check for the Valentine's Day dinner menu.
Annual supplier cost and payroll increases are based in inflationary value. Managers need to account for these in the budget and to pass the increased costs on by raising sales prices at around the same period.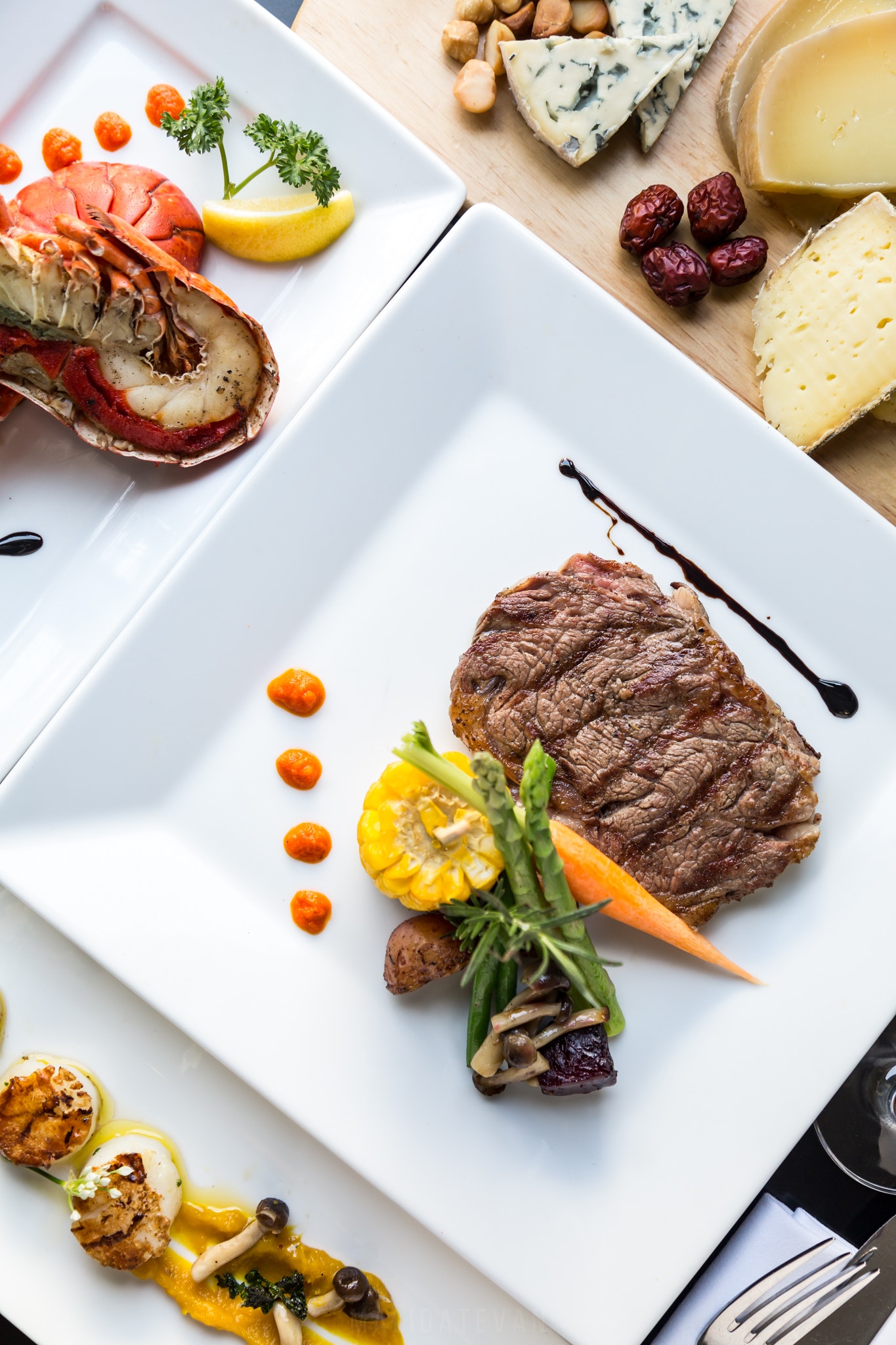 Foresight:
Revealing patterns and opportunities
Financial results are the ultimate performance measure in any business. Analyzing budgets and costs in F&B annually enables managers to look at the big picture of their operations. By requiring managers to step back from day-to-day details, the budgeting exercise provides perspective on overall performance and improves understanding of the specific factors that drive operations. A review of the past year's profits and losses allows patterns to appear, whether they are a change in sales mix in the bar or an increase in the average food check in the restaurant. Investigating such patterns can, in turn, lead to identification of opportunities for growth. These opportunities, in turn, must then be projected into new financial conditions that are reflected in the next year's budget.
Finally, throughout any product life cycle, conditions demanding attention and action will arise. For example, the declining revenues of a tired restaurant operation or a change in customer consumption patterns. Either way, the forward planning of budgeting and cost controlling reflects the new strategic direction the operation plans to pursue. That, in turn, requires operational alignment.
Controlling the budget
Managers are advised to keep a close eye on revenues and costs at all times. Waiting until the next profit and loss statement issued is not going to cut it: by the time it is issued, things may already be too far gone to take corrective action under some circumstances. Managers can take advantage of some useful tools that help better control the operation in the short term—even within the month.
Controlling costs
Controlling prime costs is critical. Prime costs have the greatest impact on operations, for better or worse, and effort needs to be concentrated on ways to control these costs. For example, labor costs are the most important expense in F&B and schedules are the means of employing labor. Managers need to ensure that productivity standards are respected, vacation and holiday time is taken, cross-department transfers and elimination of casual labor during low periods are coordinated, and high morale is fostered to reduce absenteeism.
Because food- and beverage-related costs are the direct result of recipe costs (or potential portion cost), production standards and processes need to be controlled through spot checks and monthly inventories. In this way, the manager can calculate the operational efficiency ratio (actual cost/potential costs) to identify key variances. In larger operations, F&B cost controllers provide for daily, weekly and monthly food and beverage costs. Dividing purchases through sales can provide some insight on performance, but monthly physical kitchen, bar and storeroom inventories will reveal the full picture of F&B costs.
Managers should therefore take the approach of regularly assessing costs, planning F&B purchases, taking corrective action when inventories show costs are straying from the budget and making continual improvements to F&B operations. A monthly generated storeroom list of slow-moving items should be provided to chefs and managers to ensure that resources on hand are used and no dead stock accumulates. Frequent supplier price checks and volume negotiation will also contribute to developing a culture of optimization.
Controlling revenues
Controlling your budget also implies controlling the revenues. The establishment's daily revenue report provides managers with key figures about the previous days' performance of an F&B outlet. On a micro level, these reports provide information about average food and beverage checks and covers served within individual meal periods. On a macro level and looking back over a period of time, they may reveal trends that could harnessed and optimized to increase revenues.
In addition, the menu should be assessed every quarter, prior to seasonal menu changes, by running it through a menu-engineering model to optimize profitability. In this way, managers will be better equipped to identify best-selling items, to consider light pricing increases, and to adjust high-cost items.
Furthermore, short-term staff incentives can greatly impact operational performance and activities. Promotions from the food and beverage marketing plan should be planned to occur during slower times to generate incremental revenues.
New tools facilitate the budgeting–cost-control process
Whereas budgeting allows managers to forecast revenues and expenses, cost control provides the benefit of taking advantage of opportunities to grow profits and the overall business. However, budgeting can quickly become a very tedious process in complex and larger operations, especially when over-engineered spreadsheets—prone to error—are used.
New software tools and aps offer alternative approaches. With built-in capability of computing different scenarios easily and quickly, systems can ease the administrative and time burden. They facilitate the budgeting and cost-control process for F&B operations, alleviate stress and reduce valuable time managers spend on administration—time that could be better spent on the floor.
We have to be mindful, however, that such systems will only be as good as we know how to fully understand and take advantage of them. When starting out, we should not solely rely on them but rather use simple budgeting spreadsheets. Although such a simplified manual approaches may take significantly longer, they do add value; alone the fact of actually going through the process of plugging in the numbers yourself provides for a better understanding to what it takes for your idea profit to be generated. Human insight and experience can simply not be replaced by computers, nor can they analyze the local economic outlook.
In conclusion, developing your personalized budgeting recipe between simplicity and sophistication will remain key in this hands on business.
Copyright © 2017-2018 by Hotel Asset Management Magazine. All rights reserved.
About the Author
---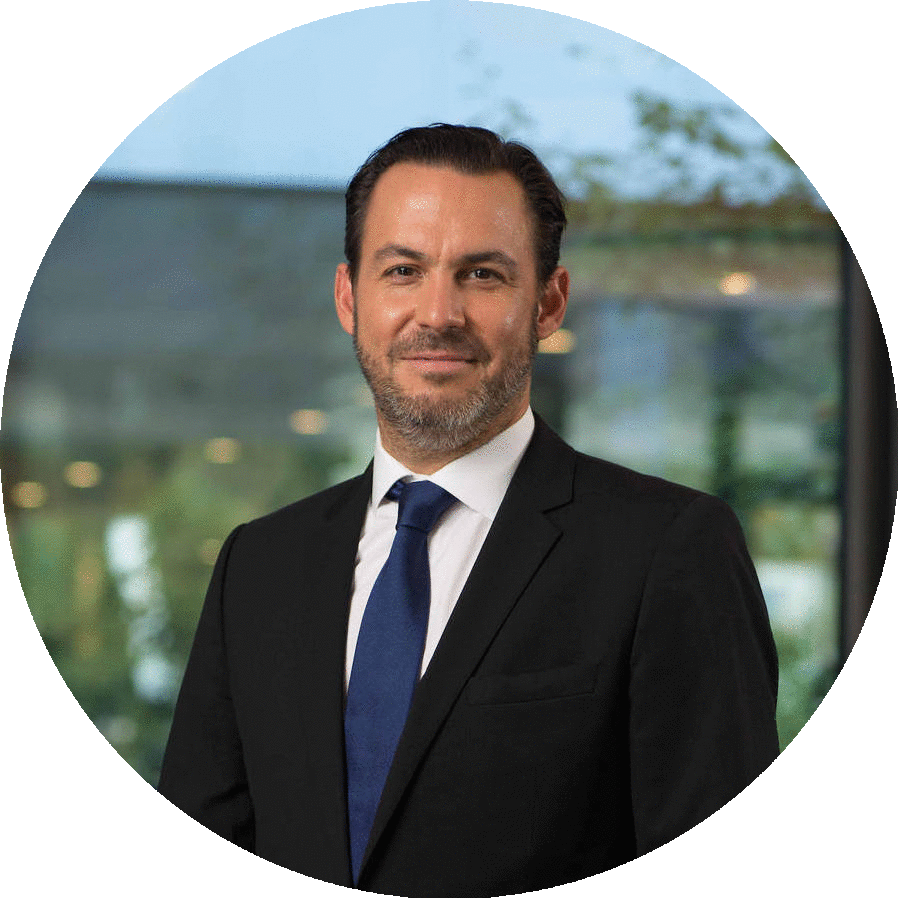 Frank Schuetzendorf is a senior lecturer in food and beverage at the Ecole Hotelière de Lausanne (EHL). Before joining EHL, he had built his 25-year career as a food and beverage professional in the luxury hotel market, working across Asia, North America, Europe, the Middle East and Africa for Hilton International, Four Seasons, Dorchester Collection, Shangri-La, Althoff Hotels, and Alain Ducasse Paris. He is also a visiting lecturer at ESSEC Business School in Paris and an independent luxury hospitality consultant.